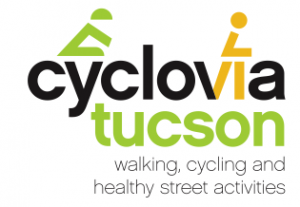 Officials for Cyclovia Tucson are looking for volunteers to help with the event.
According to an email from Ann Chanecka who is helping organize Cyclovia they need 100 volunteers.
There are six different volunteer opportunities most of which last half of the event so that volunteers can also ride in the cyclovia.
The volunteer co-coordinators are the only ones that we are hoping will be there the whole time," Chanecka said.  Everything thing else we've set up so you can do both."
Check out the descriptions of volunteers' responsibilities and sign up here.