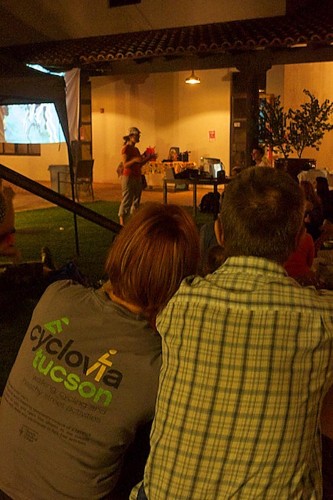 More than 100 people showed up to sample tasty vegan food, listen to a presentation about bike economics and watch some bikey videos.
Portland bicycle advocates, Elly Blue and Joe Biel, teamed up with vegan chef Joshua Ploeg for an evening of food and bikes.
Blue talked about bikenomics, which she has been writing about for Grist.org. Biel showed several of his short videos about bicycling. Ploeg cooked tasty vegan dishes, although they didn't survive the hundreds of people who showed up.
Blue said it was one of the biggest turnouts they have had on their tour, which has taken them through many of the western states.
Check out the photos from the event: