Contractors have reopened the entire stretch of Fourth Avenue from University Boulevard to Toole Avenue.
A portion of University Boulevard between Bean Avenue and Fourth Avenue, which means you can only access the intersection from the North, South and West.
As you can see from the photo above, heading south on Fourth Avenue is particularly tight because the track bends closer to the parking to make the turn easier on the streetcar.
There is also a nest of tracks at 8th Street and Fourth Street making turing onto or from Eighth Street a little tricky.
Check out the photo.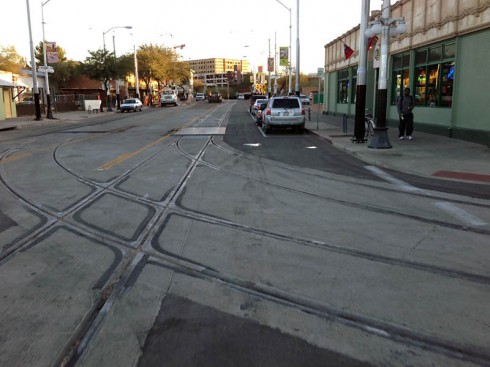 A lot of cyclists have been using alternate routes to head south into downtown while the road was under construction. Will you revert back to Fourth Avenue or continue to use alternate routes into downtown?