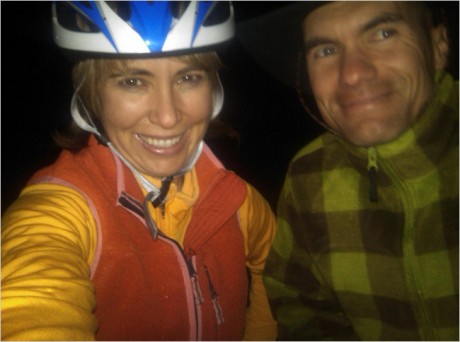 According to a New York Times article Congresswoman Gabrielle Giffords rode her bicycle with a friend the night before she was shot.
They stopped at her condominium, near her district office, decorated with the same kind of lively folk art — she once kept a motorcycle painted in Southwestern images — as her childhood home had been. Then Ms. Giffords suggested they go for an evening bicycle ride, as they often did. They rode 10 miles — Mr. Erickson objected at first, saying it was too cold, but Ms. Giffords persuaded him — with the congresswoman snapping their picture with a cellphone along the way.
Damion Alexander from the Tucson Pedaler is organizing a second bike vigil on Tuesday night. This time the ride starts at 6:30 p.m. It leaves from the west side of Old Main on the University of Arizona campus. Check out the event page.