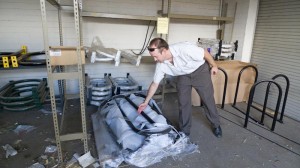 Cyclists in Pima County will begin to see additional bike parking in the coming months.
Tom Thivener, the City of Tucson's bicycle and pedestrian program manager, received 150 bike racks that he will begin distributing to various governments in Pima County.
According to Thivener, the money for the racks came from the Pima Association of Government's transportation improvement program.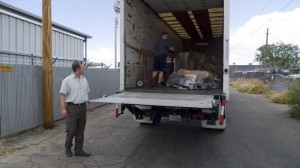 The local governments submitted lists of where and how many bike racks they needed.
"Most of the jurisdictions are asking for racks and getting racks out of this," Thivener said. "Over the summer we'll get the racks out to the jurisdictions and they they will be in charge in getting them installed."
Thivener said the racks cost $55 each.
Thivener said the League of American Bicyclists said the area needed more bicycle parking and that these racks are a good start.
"I'd like to do another order later this year to get some more racks," Thivener said. "There is a lot of need."