A TucsonVelo reader sent me an email asking what was up with the new bike lanes on Mountain Avenue between Roger and Limberlost roads.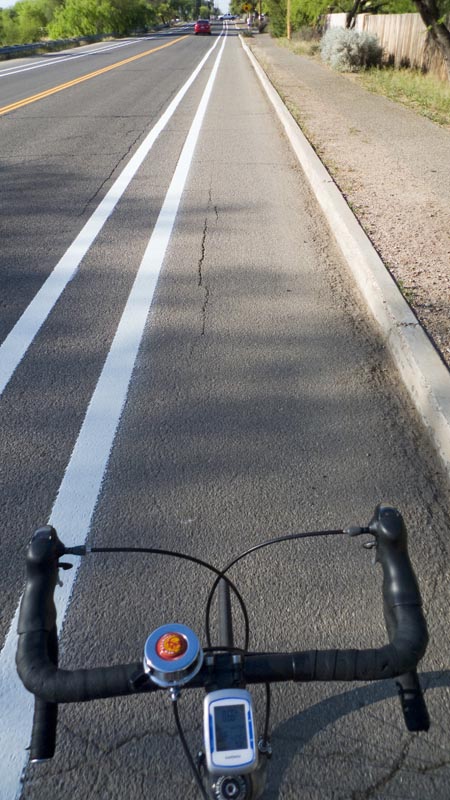 Tucson Department of Transportation traffic engineer Diahn Swartz, who is responsible for traffic studies, signage and striping, said this bike lane is different than other parts of Mountain Avenue because they were two separate projects with different plans. But she said she wanted to keep a buffered bike lane all the way from the Rillito to the University of Arizona.
"I observed that there was a lot of excess pavement, so I contrived a design that achieved the buffer without the stamped asphalt," Swartz said.
By Tuesday evening, crews had added cross hatches between the two stripes, which Swartz said should help indicate it is a buffer and not a lane to ride in.
Crews also added an eight-inch stripe to the bike lane on Mountain Avenue between Ft. Lowell and Roger Road.
Members of the TPCBAC downtown subcommittee suggested the city try wider bike-lanes stripes to make them more noticeable to drivers.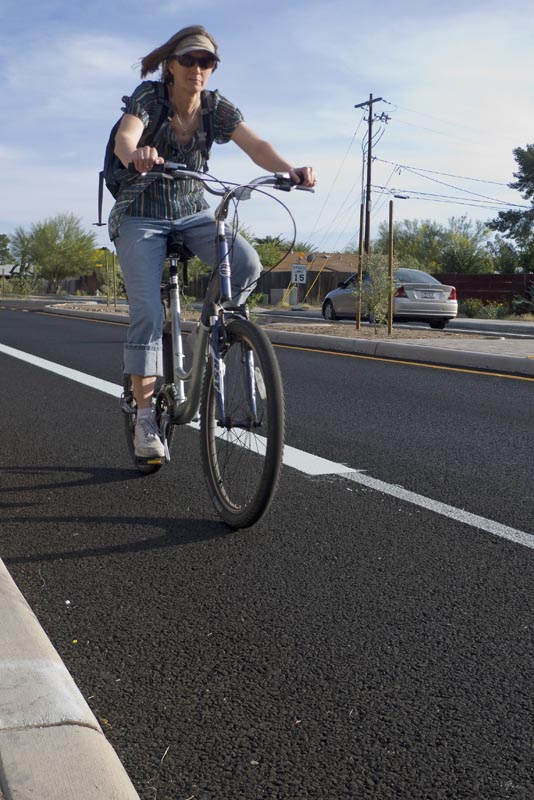 What do you think of the new lanes?