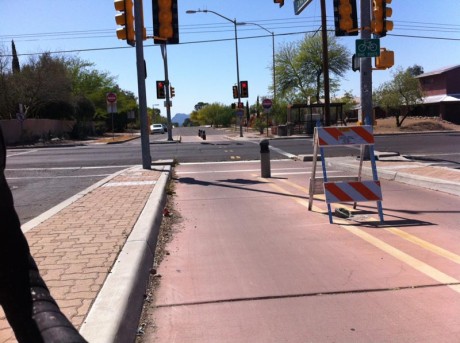 A newly installed bicycle counter at the intersection of Country Club Road and Third Street will automatically count cyclists 24 hours a day, 365 days a year.
The City of Tucson and Pima Association of Governments purchased three counters. Two are mobile tube counters and the third is a permanent counter installed at the bicycle crossing on Third Street.
Tom Thivener, the city's outgoing bicycle and pedestrian program manager, said they put the counter at Third Street and Country Club Road for several reasons.
"We wanted to put it on a bikeway that gets a fair bit of use that we knew is likely to experience changes especially as Third Street gets extended further east," he said.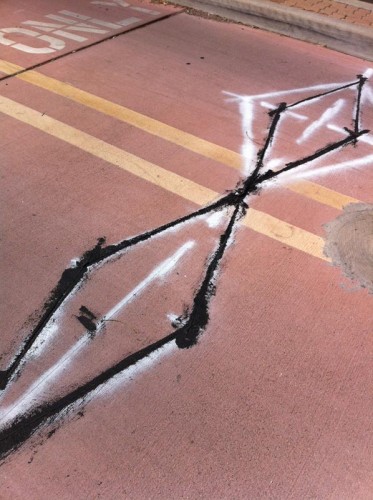 He added that they could have tried to put the counter at Third and Campbell, but it would have been harder to get all cyclists because the road is so wide, there is not one 10-foot area through which all cyclists would pass.
The bicycle crossing at Country Club collects all the cyclists in a narrow area, which will allow them to get a more accurate count.
Thivener said the regions' bike planners will work together to create a schedule for the two mobile bike counters and rotate them throughout the region.
The counters have been in the works for some time. Here's the link to the first story.