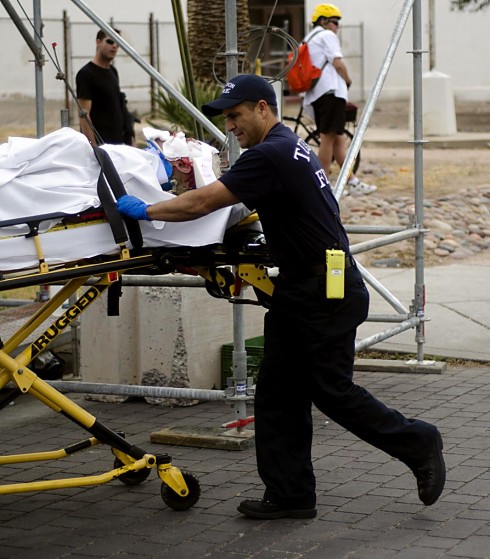 Olympic cyclist and former El Tour de Tucson honoree, John Howard, was taken to the hospital after a crash during Saturday's El Tour de Tucson.
Sharon Kotecki said Howard and another cyclist touched handlebars causing them both to go down. Howard slid face first into a police motorcycle.
Officials closed the course behind the crash until medical personell could stabilize Howard and take him to the hospital.
Perimeter Bicycling of America's lawyer Kevin Sherlock said on Saturday that Howard was taken to UMC and the report was that he was OK and had no broken bones, but did have some serious road rash.
The second cyclist in the crash was able to get up and finish the ride.
I am waiting on more details from Perimeter officials.
More 2012 El Tour de Tucson coverage: