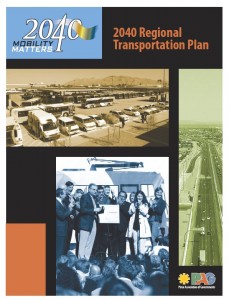 The Pima Association of Government is looking for feedback on their 2040 Regional Transportation Plan.
Jennifer O'Connor, a senior planner for PAG said the 2040 plan is an overall document outlining the next 30 years.
"It is really a conceptual document," O'Connor said. "When you get down to nitty-gritty of what roads are going to be built when, that is more of a TIP, RTA question. The RTP is kind of an overall document of everything we would like to see over the next 30 years.
O'Connor said you could comment on any aspect of the plan, but it would be particularly helpful to list the projects you would like to see funded first and more importantly any projects that are missing in the plan.
Download the bicycle/pedestrian improvement map here.
Download the detailed project list here. (Bike projects start on page 10)
Download the full 2040 RTP draft plan here.
Download the comment form here.
And finally, more info here.