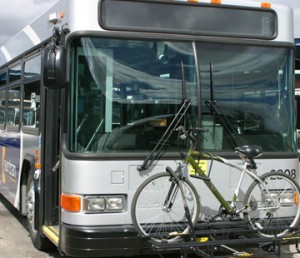 Editor's note: I received a question from a reader on Twitter asking whether an RTA takeover of Sun Tran would have any effect on the money devoted to bicycle projects for the region. KOLD is reporting a tentative agreement between Sun Tran and the teamsters, but a RTA takeover is still a possibility.

Gabriel Thum, a Pima Association of Governments planner, wouldn't comment on the RTA's plan for Sun Tran, but did say the money devoted to pedestrian and bicycling projects wouldn't be affected if the RTA began managing Sun Tran.
There are four overall elements that make up the RTA. According to Thum, the money for bicycle and pedestrian projects is part of the "Environmental and Economic Vitality" element, which is separate from the transportation element that provides money for expanded bus service, street cars and transportation for disabled citizens.
"The Environmental and Economic Vitality element can't go to the transportation element or the safety element," Thum said.
Thum said in the same way, the RTA couldn't fund bike projects using money from the transit element.