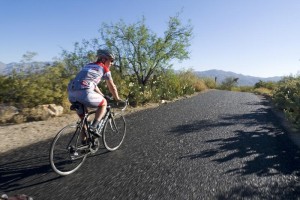 As of today, Saguaro National Park and all of the trails have been reopened and the temporary fire restrictions have been lifted.
The Coronado National Forest remains closed, but an official said it appeared that the forest could reopen tomorrow.
According to a news release from Saguaro National Park officials, two areas in the Rincon Mountain part of the park have received between 1.18  and  1.23 inches of rain since June 29th, which prompted the reopening.
"The recent rainfall across the park has brought key fire indices in Saguaro National Park down to pre-closure levels, and weather forecasts predict continuing humid conditions and thunder showers for the next week," the release said.
Officials are still warning park users to be cautious in the park to avoid starting a fire.
Crews did respond to one fire during the closure.
"While closures were in effect, fire crews responded to one lightning-caused fire and were able to contain it to 0.1 acres. As lightning continues with monsoon weather, there is still a risk of fire in Saguaro National Park. Fire crews will remain in position to respond to any reported fire activity."