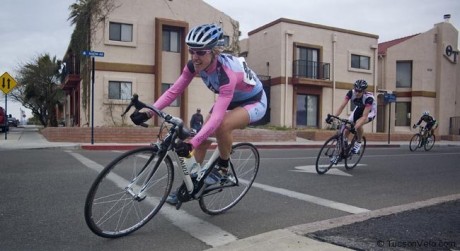 This year's University of Arizona Criterium could be the last.
Graduate student and UA cycling club member Melanie Meyers Colavito said after this year, the course will likely be unusable.
"It makes me sad that we probably can't have it there again due to the street car," Meyers Colavito said.
She said there isn't another place on campus that would work.
"We have done a pretty thorough inspection of other potential spots on campus that would be suitable," Meyers Colavito said. "There is a lot of concrete on campus and that isn't suitable for high speeds on a bicycle. Hopefully we can find a good course somewhere else in Tucson."
An additional challenge for the future of the race is that many of the graduate students who have been race promoters in the past are set to graduate and will no longer be on the team.
Meyers Colavito is hopeful some of the newer members will step up to plan a race off-campus in the future.
This year's race is scheduled for Jan. 21, which is early in the season. Meyers Colavito said the club worked with the university to find a date that was available.
Prizes and cash purses are being provided by Fairwheel Bikes.
Register for the race here.
Check out the photos from past UA Crit races: