The city added sharrows to a section of University Boulevard between the Fourth Avenue bike boulevard and Stone Avenue.
Crews removed the existing white line that delineated the parking area from the travel lane.
Cyclists would often ride to the right of the line, which would place them within the door zone, the area where a cyclist is particularly susceptible to getting hit by a door being opened by a parked car.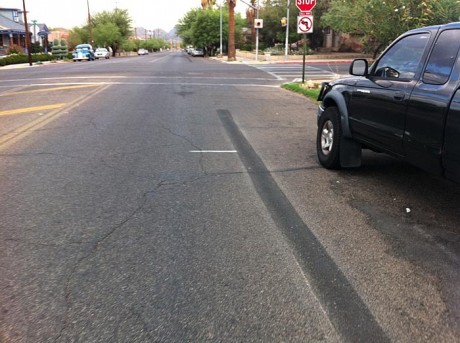 The sharrows are being placed to the left of the old white line showing cyclists they should be riding further away from the parked cars.
Sharrows also act as a visual cue for motorists to expect to see bicycles and understand they will be riding in the travel lane.
The city won't be adding sharrows to the section between Euclid and Fourth Avenues because soon the road will be torn up to add the streetcar.