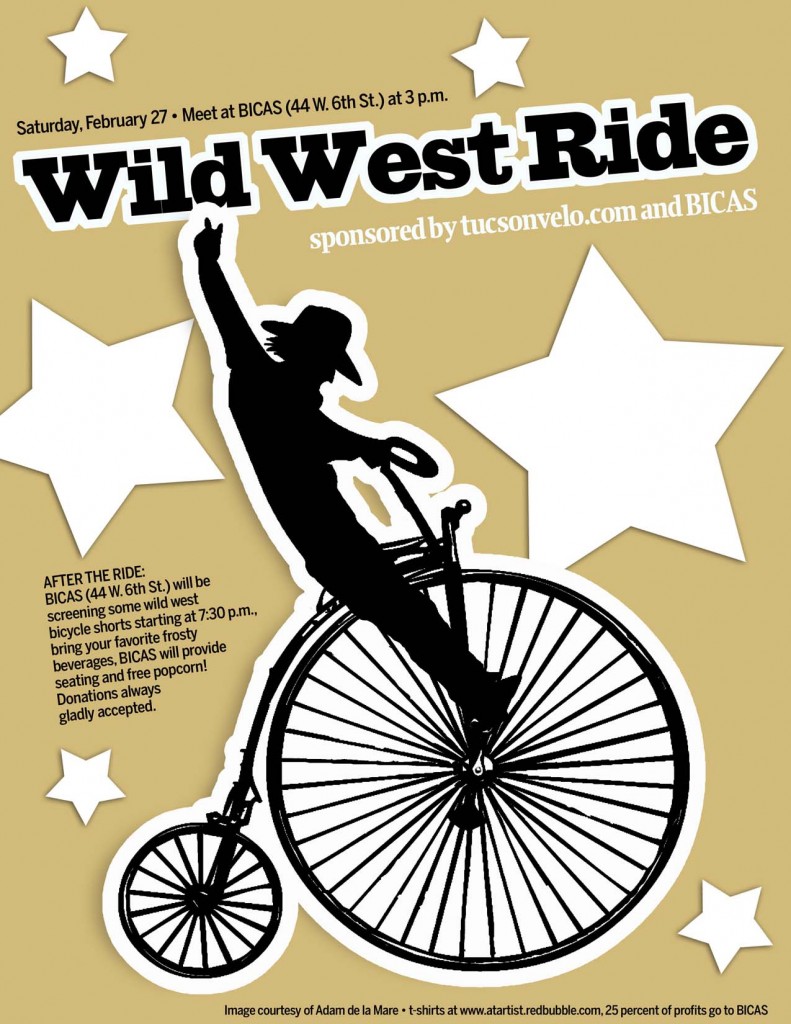 Kylie from BICAS and TucsonVelo.com are organizing a Western themed bike ride for Feb 27 (Rodeo weekend). We are still hammering out a few of the details, but should have them ironed out in a day or two.
We'll meet at  3 p.m. at BICAS and tour a few historic spots in Tucson. Then, we'll end up somewhere for food and drinks.
You should come dressed in your best western costumes and we'll award prizes to the best dressed riders and the best decorated bike.
One of the prizes will be a t-shirt featuring the logo on the poster. Adam de la Mare generously allowed us to use his image and is donating 25% of the profits for the sale of the shirt to BICAS. Check it out.
After the ride, be sure to head back to BICAS for their bike in movie night, where they will be showing western bike shorts.
We'll have the finished poster and the last of the details hammered out soon, but be sure to mark your calendars!
And thanks to Scott for getting us thinking about a western-themed ride.