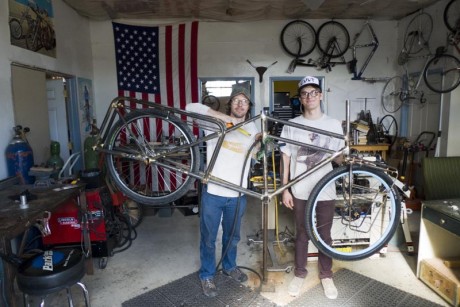 Ed Foster, left, and Ron Stanage are are putting the finishing touches on a long frame for a career service member on Veterans day.
Foster is the owner of La Suprema and builds custom steel frames.
He says this bike will be ready to send to the painter this afternoon where it will get a coat of military gray.
Foster says he can't tell me what the owner plans to do with the bike because it is classified.
Thanks to those who are serving and have served our country. Happy Veterans day.