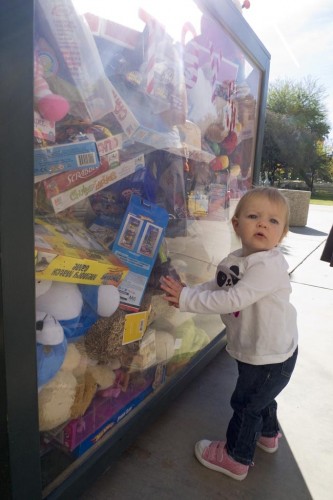 Between 130 and 150 cyclists participated in the GABA Toys for Tots bike ride Saturday morning.
According to ride organizer Pam Cullop, the toy box in the photo above was completely empty before the riders began filling it up.
There were several ride options which provided cyclists with different speeds and distances.
My family and I participated in the slower, family friendly, option, which started near Ft. Lowell and Columbus.
We headed south on Columbus to 22nd Street and then took 22nd Street to Randolph Way to the zoo where El Grupo waited to valet the ride participants' bikes.
Check out the rest of the photos from the ride.