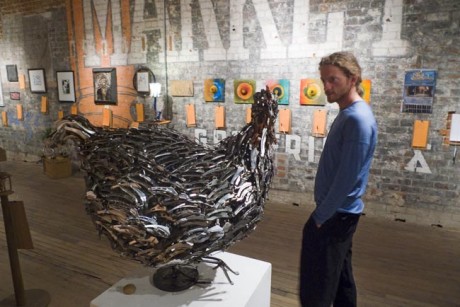 Hundreds of people attended the 2010 BICAS art auction last night in downtown Tucson.
While it is too early to determine how much BICAS raised, Kylie Walzak, the BICAS education coordinator,  said they broke the record for the highest price paid for an individual piece.
The chicken pictured above and made by BICAS artist Troy Neiman was auctioned for $1,450 to Ralph Phillips, the owner of Fairwheel Bike Shop.
Check out the more photos from the auction and a video of the Bike-a-stra and a walk through of the gallery.