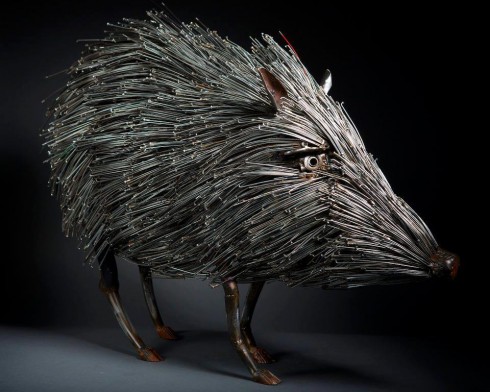 Many Tucson bicyclists consider the BICAS Art Auction one of the premier events of the year.
For the 17th time bicyclists and artists combine their skills for the annual fundraisers for the non-profit co-op.
The event spans two days with a preview being held on Saturday from 6-10 p.m. and the auction and party taking place on Sunday, Dec. 2 from 6-9 p.m.
Both events will be held at the  Whistle Stop Depot, 127 W. 5th St., (southeast corner of W. 5th St. and N. 10th Ave.)
In addition to silent bidding on Sunday, there will be music by DJ Carl Hanni, puppets by Hansel and Friends, and refreshments.
Final bids will be called at 9:00.
Check out some of the past artwork auctioned and preview some of the artwork for this year's event.