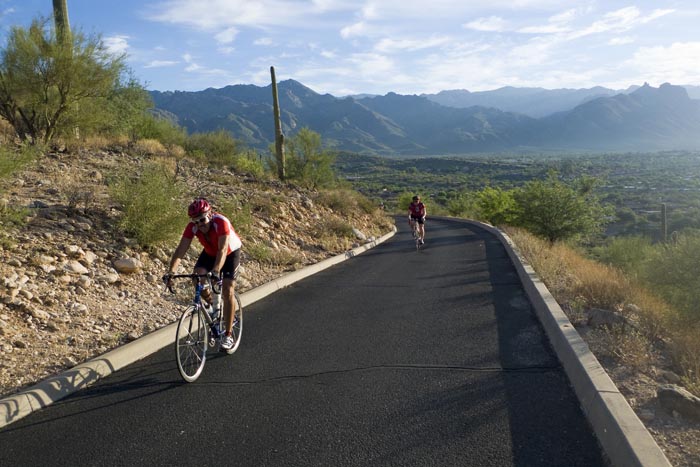 What: Cactus Cycling Club's Hills of the Foothills ride
When: Tuesday at 6:15 a.m. (The time moves later as the temperature drops.)
Where: Basha's parking lot on the southwest corner of Sunrise and Kolb.
The route:
Description: The Cactus Club hills ride features about 10 short but steep hills. The route occasionally changes, but hills are always the focus.
There are several regrouping spots along the route to allow everyone to catch up after the hill.
As a bonus, what goes up must also come down. There is one particular descent that is straight, long and smooth. Without pedaling I reached 48 miles an hour.
The group has coffee and snacks at the end of the ride.
The ride generally isn't competitive, but you can usually find someone willing to charge up the hills with you.
Check out the video from last week's ride: