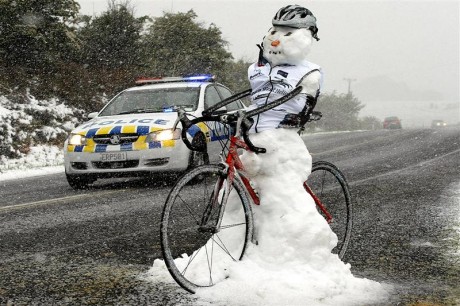 With local news outlets warning of possible —though unlikely — snow for Tucson in the next few days, I've compiled a few links with helpful tips on winter riding.
Personally, I am hoping it will snow so that I can do this to my tires for some added grip: Zip Tie Snow Tires: The Cheapest Way To Blizzard-Proof Your Bike
More links about riding in the snow:
Remember, motorists won't be used to driving in the snow either and likely won't be paying as much attention to cyclists on the road.
And most likely, it'll just be cold and wet here. You can refer back to an earlier post about keeping warm while riding. While we covered the temperature, we didn't cover keeping dry. Does anyone have tips on how to stay dry too?