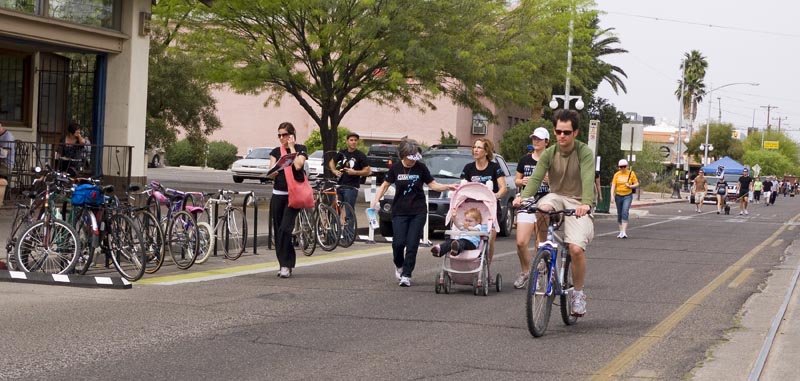 I created Tucson Velo in January of last year. The first article went up on January 11 and this post is No. 735.
I've covered major events to BAC meetings and everything in between.
I've tried new things and learned a lot in this past year and am hopeful 2011 will be even better. Thanks so much to you all for reading and thanks to the sponsors who help make the site possible.
Happy New Year!
Top 10 most popular posts for 2010 (according to Google Analytics.)
1) El Tour de Tucson roundup: Photos, map, links and more
2) Tucson examples of how not to lock your bike
3) Bride, groom and 50 friends ride bikes to wedding reception
4) Strict bicycle enforcement starts today; will focus on dangerous riding habits
5) New commuter bike shop opens
6) Photos: 2010 Mt. Lemmon Time Trial
7) Tucson bike theft caught on video; police drive by as it happens
8 ) Congresswoman Giffords talks bikes
9) Police present at Tuesday Night Bike Ride, several cyclists cited
10) My story: From 300 pounds to El Tour finisher
I think my three favorite posts are:
Do you have any favorite posts?
Lastly, if you want to start the new year off with a bike ride, check out There and Back Bike's New Year's Day wine tasting ride. It starts at 1 p.m. and will visit several locations around Tucson. Check out the official event here.