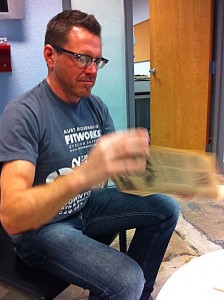 Like the rest of downtown Tucson, cycling in the heart of the Old Pueblo is making a comeback.
Downtown bike races have been happening off-and-on since the 1970's, but have been off since 2005 when the last downtown bike race was held.
That will change on April 17 when the Old Pueblo Grand Prix hits the downtown streets.
"It is an event that has a life here in Tucson," Kurt Rosenquist, owner of Fitworks, said.
Rosenquist and his fiance, O2 Modern Fitness owner Susan Franks, are organizing the event, which will take place on some of  downtown Tucson's major roads including Congress and Church.
Rosenquist said the race is less about the cyclists and more about the spectators.
"We really wanted to put on some sort of event that would bring people downtown and would really be a spectator-friendly event," he said. "It just happened to be a bike race."
Rosenquist said in many towns, downtown bike races would bring out most of the residents. He says he hopes the Grand Prix will do the same thing.
"The numbers for what it does for a downtown business environment are so staggering in terms of the dollars it brings in for businesses," Rosenquist said.
According to Rosenquist, there are 18 eateries along the .06-mile criterium course, but because the race is on a Sunday many of the establishments are normally closed. He said he has been pounding the pavement and talking to businesses in the area trying to get them excited about the race and opening their doors for the event.
With a few exceptions, he said, the businesses all seem to be on board and will open their doors for the day.
"If it is a success, people will be lobbying for it rather than it being a pain for them," Rosenquist said.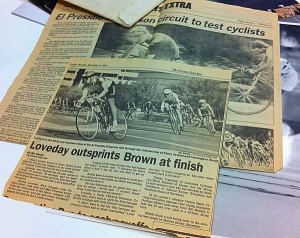 The race will be held on the same day as the GABA Bike Swap, which is something Rosenquist sees as a benefit to both events.
Because of the bike swap, the race will start in the afternoon and have several races with mixed-rider levels to accommodate the later start.
Rosenquist has been pleased with the response from sponsors and said the race will offer $20,000 in cash and prizes.
Check out the Old Pueblo Grand Prix's website for detailed information about the race.