Cyclists riding through the new Starr Pass Boulevard and Mission Road intersection will encounter several new road treatments for bikes, some of which haven't been utilized in Tucson before.
Construction on the RTA project started in August 2010 and will cost about $2 million.
"It is a pretty complex intersection, but we got pretty decent bike facilities in there," the city's bicycle and pedestrian program manager, Tom Thivener said.
Check out the video and photos below to see what riding through the intersection looks like.
The most innovative piece of infrastructure occurs when cyclists are heading north on Mission Road. Now two lanes of traffic make a right turn and merge onto eastbound Starr Pass Boulevard.
"It is kind of like a freeway off-ramp when you are coming north on Mission," Thivener said. "Instead of having them cross over two lanes doing an awkward shoulder check we pull them off."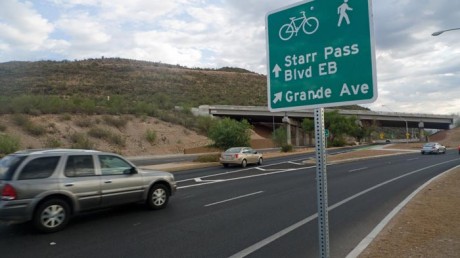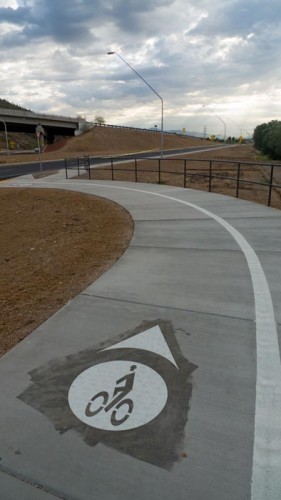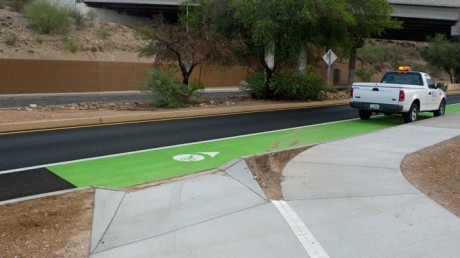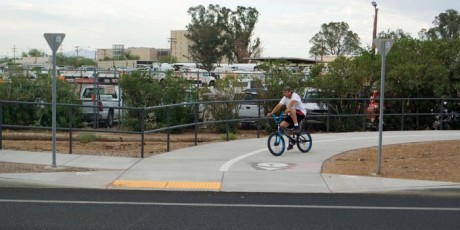 Cyclists riding the opposite direction (south on Mission Road  to head east on Starr Pass Boulevard) will have to use a crosswalk to access bike lanes on the other side of the two lanes merging from Mission Road.
The same is true for cyclists already heading east on Starr Pass Boulevard.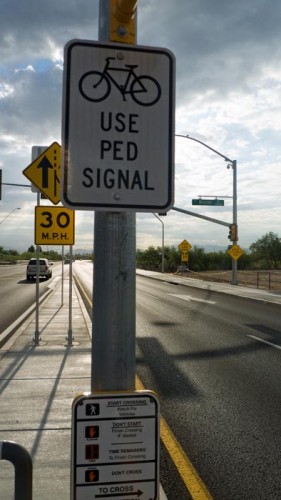 The city added a shared-use path parallel to the two lanes of traffic merging from Mission Road. Thivener said the shared use path allows easy access to the Santa Cruz River Path.