Pima County is working feverishly to complete several projects along the river path system before their Launch the Loop event on Saturday.
Check out the projects the county is hurrying along, but first, here's more information about the event. Download the flier here.
What: Launch the Loop
When: Saturday Oct. 22 7-11 a.m. Dedication begins at 10 a.m.
Where: Registration sites: Flowing Wells District Park, 5510 N. Shannon Road; Christopher Columbus Park, 4600 N. Silverbell Road and Crossroads at Silverbell Park, 7548 N. Silverbell Road. The dedication ceremony will take place just west of I-10 on Sunset Road. You can, of course, get there on the path.
Rides: The event has several loosely organized rides. The main rides leave from Flowing Wells District Park around 7:30, 7:45 and 8 a.m. They will ride a 22-mile loop along the paths, through the University of Arizona, up Mountain Avenue and return to the dedication site.  A ride from the Marana Library will leave at 9 a.m. for a 4-mile ride to the dedication site. Lastly a slower family ride will leave around 9 a.m. for a short ride to the dedication site.
Other: The registration sites will have free swag including; T-shirts, water bottles, backpacks, bike helmets for kids, and safety gear while supplies last.
Here are a few of the projects the county is rushing to get completed prior to the event on Saturday.
Poles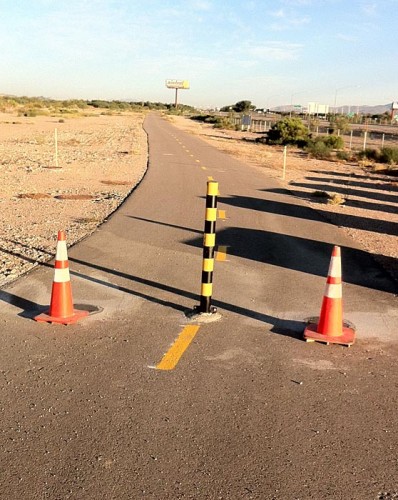 South bank of the Rillito
Pima County officials say they are planning on finishing two projects on the south side of the Rillito River between First and Campbell Avenues.
Heading north
The biggest addition to the river park system is the connection of a series of paths between where the Santa Cruz and Rillito paths connect all the way up to Coachline and Silverbell Road. There are several locations along the way that require riding on surface streets, but for much of it, the system is separated from cars. Here is what it looks like: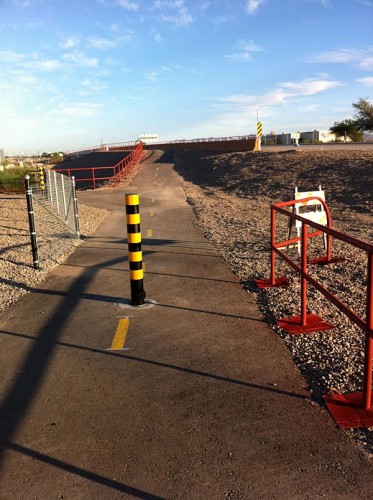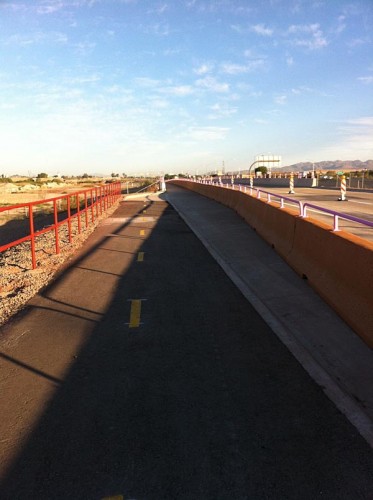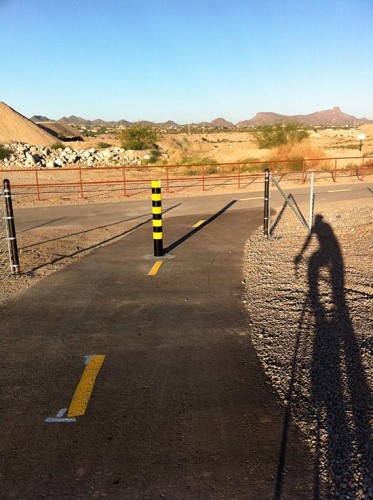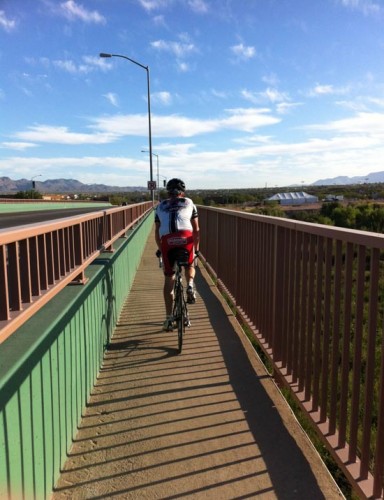 Many readers have been out riding the path recently. What do you think? Anything that I missed or things that still need some work?