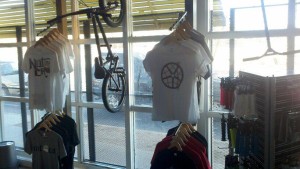 Local bike shop, Craycroft Cycles opened the doors to its second location in midtown Tucson on Monday.
The shop, which focuses primarily on BMX and scooters partnered with Premises Park — a non-profit indoor BMX park located at Speedway and Main.
The new location will consist of a full-service repair station, complete BMX bikes, scooters and parts.
Craycroft Cycles owner Jim Grabill said they will carry tubes and liners for road and mountain bikes to help people who have flats, but they will primarily focus on BMX and scooters.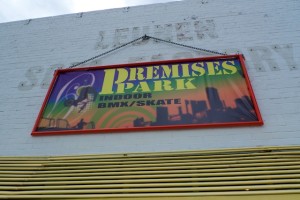 Grabill said he is excited about the opportunity and thinks Craycroft Cycles and Premises can complement each other.
"I think it was the right timing and had opportunities," he said. "We decided to jump on it to expand the BMX kind of stuff to that northwest side of town. We had a lot of customers coming in from Saddlebooke, Continetal Ranch way up in that neck of the woods. They were driving a pretty long ways just to come to Craycroft.  As soon as we told that that we were going to be open the second shop there at Speedway and Main they were really excited they weren't going to have to drive 35 minutes just to get the shop."
The shop will be open the same hours as the BMX park, which are:
Monday through Thursday 2 p.m. – 9 p.m.
Friday 2 p.m.- 11 p.m.
Saturday 10 a.m. – 11 p.m.
Sunday 2 p.m. – 9 p.m.