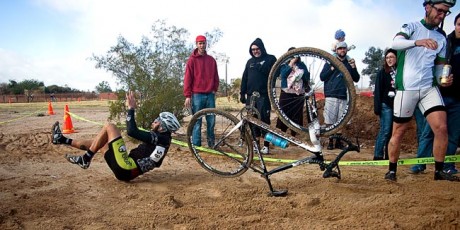 After a hiatus of more than five years, Southern Arizona cyclocross fans were able to get their fill of cross racing action on Saturday.
Lots of fans and racers turned out to participate in the AZCross series race at Quincie Douglas Park.
Race promoter Dan Maher said via text message that he was thrilled with the turnout of both racers and spectators.
"A big thanks to everyone who came and supported cyclocross in Tucson and helped ensure we will have races here in the future," Maher wrote.
He said he'd like to lower the $35 registration fees for future races, but thought everyone who participated had a great time.
Check out the videos and images below to get a feel for what cyclocross is all about.
Check out the video from various points along the course as well as race video with Donovan Caputo and Forsman. Be sure to check out the crashes.
Join professional cyclist Chloe Forsman for one complete lap of the course.
Lastly, see all the images from the racing on Saturday.