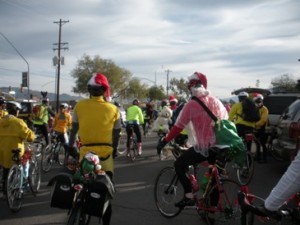 For the tenth year in a row, the GABA Toys for Tots bike ride will donate dozens of new toys to children in Tucson.
The ride, which is organized by the Greater Arizona Bicycling Association, aims to bring out families for a fun bike ride and help less fortunate children in Tucson.
Ride organizer, Pam Cullop, said the ride is completely free and has three starting points with different speeds. The rides all end at the zoo and people who bring unwrapped toys can get into the zoo for free.
Cullop said the ride is often a spectacle.
"People decorate their bikes and deck themselves out," Cullop said. "You'll see Santa Clauses and elves and people wearing antlers."
Marc Barnes has participated in the Toys for Tots ride in years past, but will be out of town this weekend. He said he enjoyed the ride because it was very family friendly and allowed him to give back.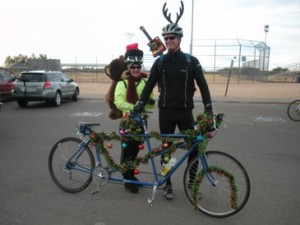 Barnes, a business owner said the economy has been tough on him, but he said no matter how bad it is for him, it is always worse for someone else and the Toys for Tots ride is a great way to help kids in Tucson.
Cullop said riders can bring cash for snacks likes bagels at the zoo.
Bike valet will be provided by El Grupo so riders can walk around the zoo without worrying about their bikes.
Check out GABA's page for up-to-date information about each of the ride options and start times.