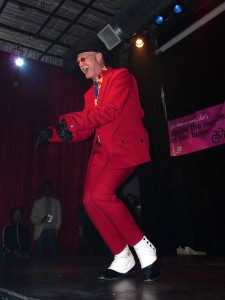 Mark your calendars to join mountain-bike pioneer, bicycle advocate and snappy dresser, Gary Fisher, for a bicycle ride around Tucson later this month.
Trek Bicycles of Tucson is organizing the ride, which will start from their shop on Ft. Lowell Road and Campbell Avenue. Oct. 25 at 6 p.m.
The route and finishing location haven't been finalized yet, but will be determined soon.
The ride will most likely finish at a local pub and give riders an opportunity to chat with Fisher.
In addition to managing his own line of bikes, Fisher has spent much of his time traveling the globe as a bicycle advocate.
Check out this classic news piece about the early days of mountain biking. Fisher makes several appearances through out the piece.