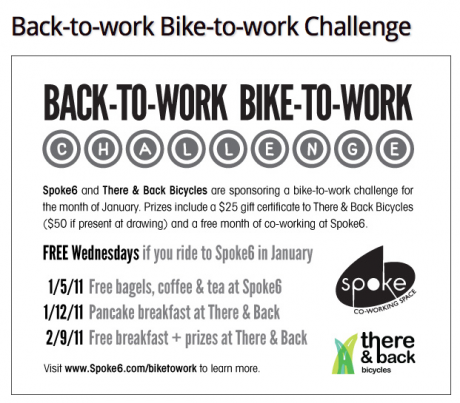 Local businesses There and Back Bikes and Spoke 6, a co-working space, are teaming up for the "Back-to-Work, Bike-to-Work Challenge."
The commuter contest begins on Jan. 5 and bike commuters will be entered into the drawing each time they use their bicycles to get to work.
The contest also has several events including a pancake breakfast.
Check out the official contest page and find out how to get your business on board.