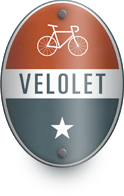 A new website allowing cyclists to rent bikes or list their own bikes for others to rent launched this month and its founder is hoping Tucson will be home to the first rental.
Dan Cleary, the creator of Velolet.com — which he calls a bike rental hub — said the goal of his site is to make it easy for cyclists to rent quality bikes when they take a trip.
"If you travel, you know what the bike rental situation looks like a lot of times, which is a real cool beach cruiser. But that is not going to get you up to the top of any mountains any time soon," Cleary said. "If it goes correctly it will be a central place where people will look for a rental instead of trying to do a Google search."
Cleary said he came up with the idea 9 months ago when he went on a trip. He didn't want to pay the $200 each way to take his bike on the plane but couldn't find a decent bike to rent.
"I had this idea of putting together a bike rental hub where cyclists rent out their stable of bikes to other cyclists," Cleary said.
The website consists of two sections. The first is the area where cyclists can list their own bikes for rent. People listing their bikes take a photo of the bike, describe it and set a per-day rental price.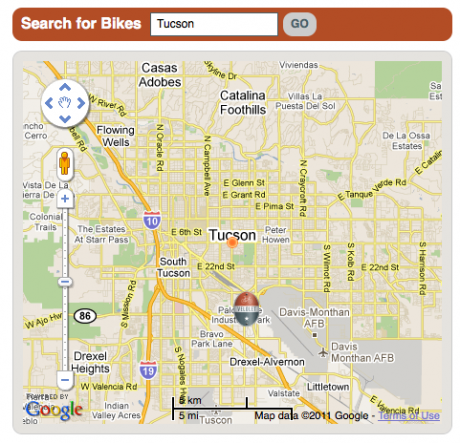 The "secret sauce" as Cleary calls it, is the insurance and protection for the people listing their bikes.
He said the site purchased a blanket insurance that covers every person renting out a bike for up to $1 million in liability damages. According to Cleary, the bike-sharing programs popping up around the country have made it possible to secure the type of insurance needed to make Velolet.com possible.
The person listing the bike is charged 8.4 percent for the insurance, but only once the bike has been rented and paid for.
Cleary said if someone were to rent their bike for 3 days at $50 a day, they would be paid $150 minus the 8.4 percent. There is no fee for listing a bike.
"You are getting about $137 on a three-day rental to somebody when that bike would have otherwise sat in a garage or in a bike shop somewhere and not been used," he said.
In addition to the insurance, Velolet.com holds on to the credit card information of the person renting the bike in case the bike is damaged or stolen.
"That is the part we thought we had to solve," Cleary said. "We knew we had to have protection in place."
In addition, Velolet will have a rating system similar to eBay's system and will allow both renters and people listing their bikes to screen each other.
Cleary said he is also working with local bike shops to have them list their rental bikes on the site so the shop doesn't have to worry about the insurance. Cleary said he recently started working with TriSports, which listed several of their bikes on the site.
The second part of the site is where traveling cyclists can check out the available bikes in their area. A simple search will bring up a list of bikes available with photos and prices and where the pickup and drop off location is.
Velolet suggests people listing their bikes pick a public place to meet for the pickup and drop off.
According to Cleary, the renter is charged a 9 percent service fee, which is how the site makes its money.
He said no one has rented a bike yet, but he has been spending more time working on getting bikes listed for rent on the site.
"It is a little bit of a chicken and an egg thing in that you have got to have listers to have renters," Cleary said.
Additionally, he said he hasn't spent a lot of money promoting the site because he said cyclists will be the ones to get the service moving forward.
"It is going to rely on bike community people to give it the nod or seal of approval," Cleary said.