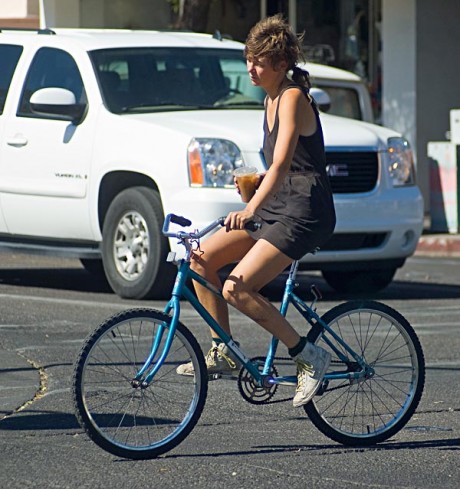 One of my favorite pastimes is watching people ride their bikes. It's fun to check out the different kinds of people and bikes being ridden. I don't have very much time to pass these days, but I decided to spend a few minutes photographing cyclists at the intersection of Fourth Avenue and University Boulevard.
I love this intersection because you get a real cross section of Tucson cyclists. Check out the photos from this windy Tuesday morning.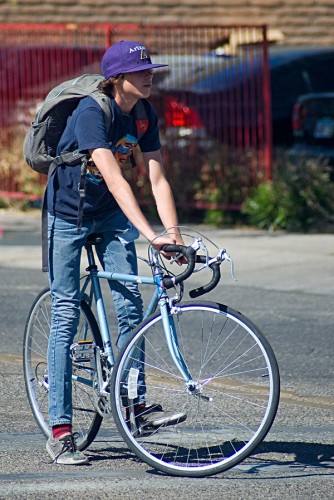 Check out the rest of the images below.