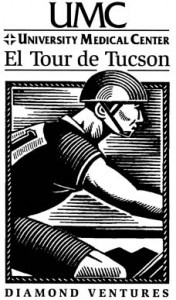 The staff at Perimeter Bicycling Association of America is entering the final stretch in preparation for El Tour de Tucson.
Sally Valenzuela, a Perimeter Bicycling staff member, said they set a goal of having more riders this year than last.
Last year 8,228 cyclists participated in the event —  El Tour de Tucson's third largest. The biggest year was 2007 when 9,122 people rode.
With less than two weeks left before the ride, Valenzuela said they were more than 200 riders ahead of the same date last year.
"We are 200 ahead today," Valenzuela said. "It might be different tomorrow. It fluctuates from day to day."
She said there are currently over 6,000 people registered for the ride, but people often wait until the last minute to register.
"There are quite a few people, amazingly, that wait until the last minute," Valenzuela said. "I understand things happen and they want to do things spontaneously."
Fees go up for the last time on Nov. 12.
Are you riding in El Tour? How many times have you ridden? What distance are you doing? Do you have a time goal?