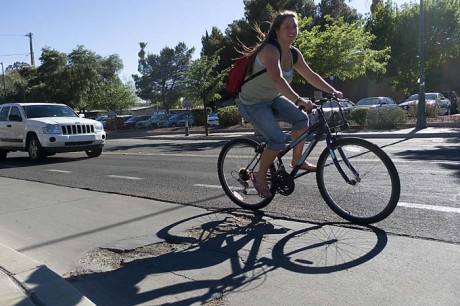 There is a little back story to these images. I started work on a story about SeeClickFix.com, the website the City of Tucson is using to allow people to report various issues to the city's maintenance department.
I asked how and why certain things are fixed and others aren't and asked specifically about this pot hole. I reported it months ago and nothing had happened while another pothole in the opposite bike lane had been repaired.
That was Monday and the fix happened Wednesday morning.
I'm not sure why the crew only patched half of the hole. The part closest to the curb is still there. Maybe this is a temporary fix until they can get a concrete crew out there to replace the section.
I'll post my story about See Click Fix and what it takes to get projects fixed soon.