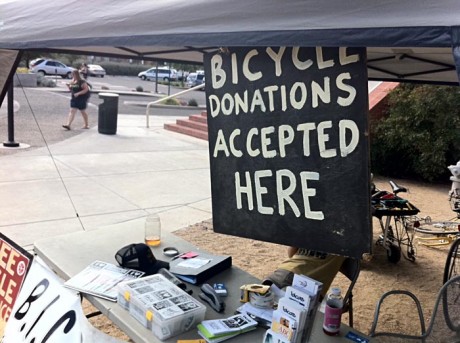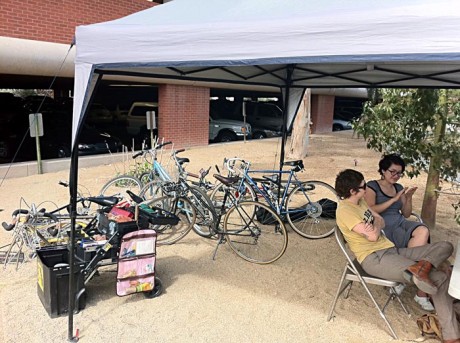 BICAS' first ever bicycle donation drive on the University of Arizona campus netted the group about 40 bicycles at their booth on campus.
They set up a tent last week to accept bicycles and parts donations in an attempt to keep them from being abandoned when students graduate or move out of the dorms.
BICAS education coordinator, Kylie Walzak said they also received a lot of donations from students living off campus and non-students who saw the news reports about the booth.
"The really great part was all this great media coverage that we had," she said. "We had a ton of people bring stuff down to BICAS in the last two weeks."
According to Walzak, the Parking and Transportation office and the office of Residence Life Sustainability were pleased with the results and hope to partner in the future.