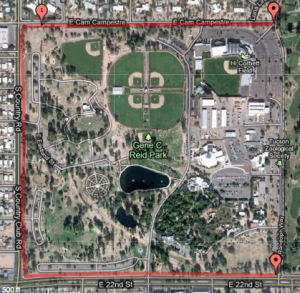 Construction on a 1.5-mile addition to the Reid Park multi-use path is behind schedule, but should be completed this fall.
Tucson Parks and Recreation planner Julie Parizek said the path was scheduled to be finished at the end of August, but the contractor is running behind.
The path will connect to the existing path that wraps around Randolph Golf Course. The addition starts at Randolph Way and 22nd Street. It will run parallel to 22nd Street, then north along Country Club and then west east on Camino Campestre where it will reconnect with the existing path at Hi Corbett.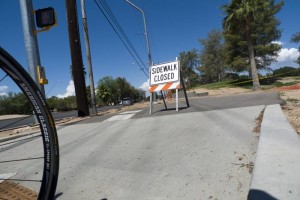 Parizek said the price tag for the extension is $2 million and is made up of Regional Transportation Authority and impact fee money.
According to Parizek, the extension will primarily be recreational for the time being, but is part of a plan to create urban paths along the city's washes.
"It is also, however, part of a larger plan to create the Arroyo Chico Urban greenway which is going to connect Reid Park to Downtown," Parizek said. "It is starting off as an offshoot of the existing bike path more for recreational purposes, but overtime, segment by segment we are going to be installing this more regional trail system."
Parizek said finding the funding for projects is a challenge, but some portions are starting to be built.
"Piece by piece, we are making progress," Parizek said.
Check out a video of a paved portion of the bike path: