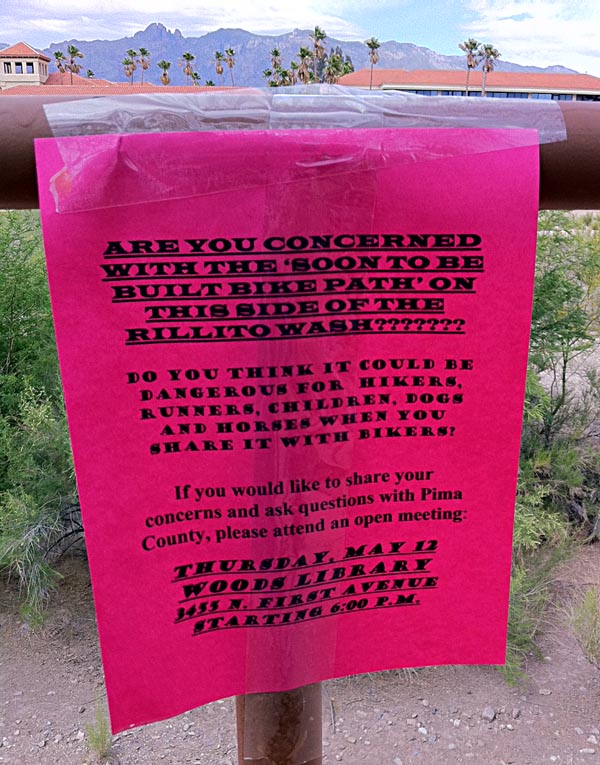 At my suggestion, the Home Owners Association board I am a member of is hosting a meeting with Pima County officials about the Rillito River project on the south bank between Campbell Avenue and Mountain Avenue.
The point of the meeting was to clear up any misconceptions about the plans and assess whether our HOA would be held liable for crashes on the path since we technically own it, but gave an easement to the county.
The photo above is what was posted on the path suggesting people come voice their concerns about sharing space with cyclists. Perhaps some cyclists will want to come and voice their excitement about the project.
If you are interested in coming to this meeting, it will be held at the Woods Memorial library, which is located on First Avenue just south of Prince. The meeting starts at 6 p.m. on Thursday night.