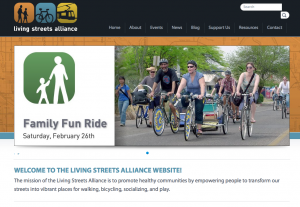 I've received a few unofficial updates from last night's Tucson-Pima County Bicycle Advisory Committee meeting. I didn't attend because I was celebrating my 30th birthday.
Here are the high points:
Targeted enforcement
The Pima County Sheriff's Department is continuing to receive complaints from motorists about cyclists around Gates Pass. Targeted enforcement in the area may be happening soon.
Along the same lines, the Tucson Police Department is continuing its enforcement of bicycle and pedestrian laws, but won't just be focusing on the downtown and university area. They will deploy throughout the city.
Advocacy group launches new events

Emily Yetman, the director of the newly formed Living Streets Alliance, spoke to the BAC about LSA's mission. They have several events lined up for February and March including an open house on Tuesday.
The organization was awarded a contract from the City of Tucson to help coordinate this year's Bike Fest.