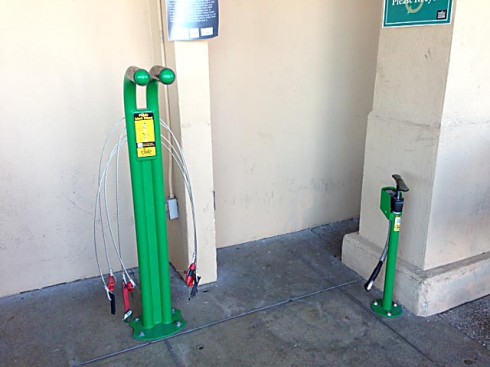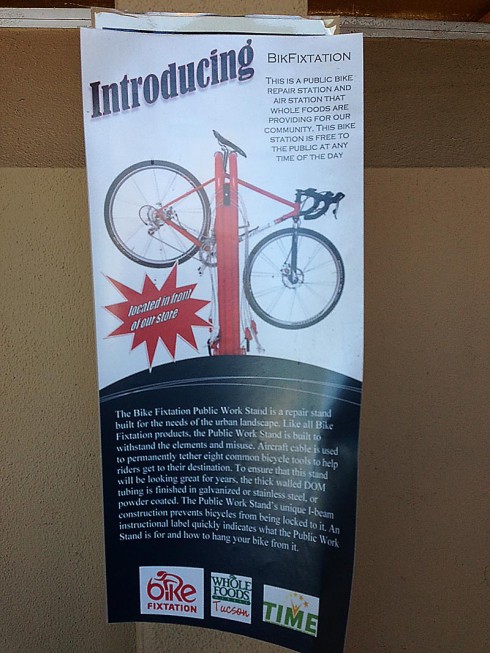 On a recent trip to Whole Foods on Speedway, I spotted this bicycle repair station outside it's doors.
It's been a while since I've stopped in to that location.
Apparently the station went up a few months ago and was put in by the store management because they recognized many of their customers were bicyclists.
It's interesting to see some businesses recognizing the value of cyclists and trying to make it a better experience for bike riders.