In the 20 years since Bike Fest got its start it has been called Bike Week, Bike Fest, Clean Air Days, Clean Air Fiesta and back again, but regardless of what it is called, this year's event is shaping up to one of the most memorable.
Tom Thivener, the City of Tucson's bike and pedestrian coordinator and planner Jen Donofrio said Cyclovia Tucson and Bike to Work Week are the two main events they are devoting their time to, but will help get the word out about other events too.
"The general community should know Bike Fest is for them," Thivener said. "It is by no means limited to these two main events. That is what we throw our staff time toward, but we'll advertise basically any bike event."
Bike to Work Week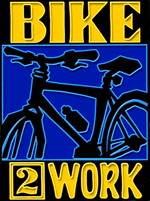 This year, Bike to Work Week is April 5-9 and according to Donofrio it is a way to thank existing bike commuters and encourage new riders to get on their bikes.
According to Donofrio, 30 businesses have signed on to host Bike to Work Week stations, but she is hoping to add businesses in South Tucson as well. The businesses who agree to host a station are offering bike commuters different perks for riding a bike.
"For example, at Time Market, if you bike ride there between 7-9 a.m. or 4-6 p.m. all week, you'll get a mini burrito," Donofrio said. But then at Yoga Oasis (Downtown) if you bike there during the day, their noon class is free to all bike commuters."
The culmination of Bike to Work Week happens at the Downtown station on Friday from 7 a.m.- 10 a.m., with live music and the presentation of Bicycle Commuter and Advocate of the year.
You can check out all the stations by viewing the Bike Fest calendar.
Cyclovia Tucson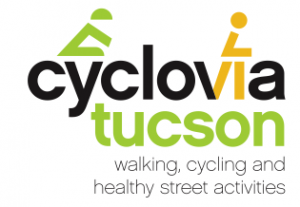 Cyclovia Tucson is the other event City of Tucson staff members are devoting their time to. Ciclovia is a popular event that started in Bogota, Columbia, which has the largest Ciclovia in the world. Several cities in the United States are starting their own Ciclovia events, including Tucson.
The goal of Cyclovia Tucson, according to event organizer, Daniela Diamente is, "to provide a free, healthy street activity, by taking back the streets from the cars, for people to get some exercise, but also to interact with their neighbors and see the streets in a different way."
This year's event will take place Sunday, April 18 from 10 a.m. – 2 p.m. (see route below)
According Diamente, the route will have a "soft closure," which means homeowners along the route will still be able to get to and from their homes and traffic will be able to cross the route at major intersections, but there will be barricades and Tucson Police Department officers along the route directing traffic.
The organizers will also put out no-parking posters along the route to encourage homeowners in the area to park on side streets. Additionally, organizers plan to mail post cards and hang signs on doors of residents in the neighborhood inviting them to a March 30th open house. At the open house they hope to answer questions and listen to any concerns that may arise.
So far they have spoken to businesses and homeowners associations. According to Diamente, the responses have been very positive.
"I haven't talked to anybody that has said, 'that is a bad idea,'" Diamente said.
According to Diamente, the Cyclovia Tucson movement started gaining support after a screening of StreetFilm's video from Bogota's Ciclovia, at an event during last year's Bike Fest. (check it out below)

The event gained more traction when TucsonBikeLawyer.com blogger, Erik Ryberg, went to Bogota and experienced Ciclovia for himself.
Cyclovia Tucson is happening on the same day as the New Belgium Assault Ride (see below), but Diamente thinks the two events will be good for each other.
"I think it (Urban Assault Ride) will draw a very different crowd from outside the neighborhoods," Diamente said.
Cyclovia Tucson just launched their site with lots of good information. Check it out here. Diamente said they are still looking for volunteers and cash donations.
New Belgium Brewing Urban Assault ride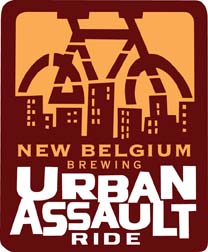 New Belgium's Urban Assault Ride is returning to Tucson for the second year in a row and is also being held on April 18. The ride starts at Maynard's Market at noon.
According to Sharon Cutler, who is the spokesperson for the New Belgium Urban Assault Ride, Tucson had one of the highest number of riders for a first time event with over 400 people participating.
"It just seemed like Tucson was ready for the event, so it is actually our kickoff event this year," Cutler said. "It was so well received last year that we've been looking forward to coming back ever since."
Riders will have specific checkpoints across Tucson they have to ride to complete a task, which could be bike jousting or riding a tricycle around a course. Cutler said there will definitely be a water obstacle to keep riders cool during the ride. There will also be secret locations riders will have to find based on various clues.
"We want our riders to learn about the city's bike infrastructure and we want them to learn that no matter how big the city; there is safe, efficient and fast routes through it," Cutler said.
The first team that makes it back to finish line at Maynard's will win two cruiser bikes.
The other goal for organizers have is to make it fun for the riders.
"I come at it as the spokesperson and also as a past participant and the thing that strikes me the most about the Urban Assault Ride is that it is just plain old fashioned fun," Cutler said.
After the ride, there is an after party hosted by New Belgium Brewery.
"New Belgium is our sponsor so there is going to be great music, lots of beer and different activities to keep the after party really fun," Cutler said.
Because of limited space at Maynard's Market and the sheer number of cyclists expected to be out and about on April 18, Cutler said the riders who rode in the event as well as their friends and family will be given priority at the after party.
"We don't people to leave with a bad taste in their mouth, going 'that was a sucky party.' We ran out of beer, we had to stand in line for the outhouse for 20 minutes.'" Cutler said.
Cutler who has ridden in the events with her two daughters said it fun for everyone regardless of age.
"I personally think it is a blast to do with kids, but you know we are a beer sponsored event so we are setup to be a blast for the beer drinking crowd too," Cutler said.
Other events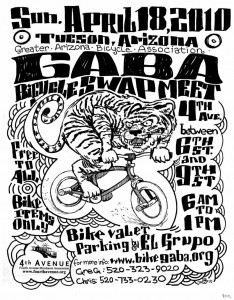 Also on the 18th, GABA will hold their spring bike swap from 6 a.m. – 1 p.m. Download and print the flyer here
In addition to all of the other bike events, Tucson Bike Beautiful is organizing what he calls a Bike Carnival. Read more about it here.
For a full listing of events be sure to check out the Bike Fest calendar page.