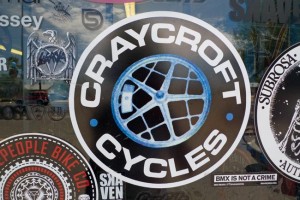 Just one day after celebrating their one-year anniversary Craycroft Cycles was burglarized.
Thirteen bikes were stolen, as well as the majority of the shop's tools, the cash box and a television used by the kids who hang out at the shop to play video games.
Shop manager Robert Roberson said the theft occurred Sunday evening. He said the alarm company called twice. Once at 5:13 p.m. and again at 7:18 p.m.
"The police supposedly were dispatched twice out here, but they came back both times saying everything was OK," Roberson said.
According to Roberson, a neighboring business saw a Hispanic male driving a red Ford pickup outside the business.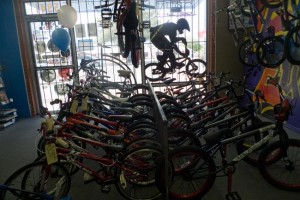 Roberson said he believes there must have been at least two people because the tool box that was stolen can't be lifted by just one person.
The shop has security cameras and they are waiting for the footage to be pulled off the hard drives.
Roberson said he showed up to the shop Monday morning and the lock on the door was missing and he went inside and saw that all of the We The People and Subrosa freestyle bikes were gone along with the shop's Penny Farthing, a GT 29er and the television.
Roberson called the police at 10:30 a.m., but they didn't show up until 2 p.m.
Roberson is asking for people to keep an eye out for the bikes and alert the police department as well as the shop by calling 520-745-2453.