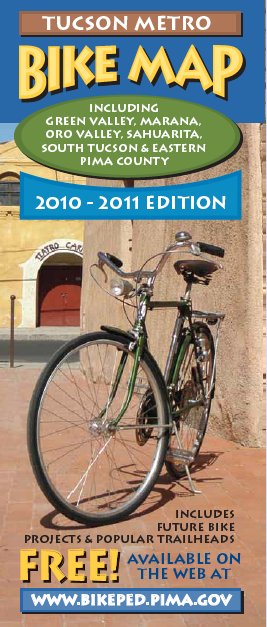 The City of Tucson us working on a new supplemental bike map aimed at people who are interested in cycling, but may not feel comfortable on major roads.
Tucson's bike and pedestrian program manager Ann Chanecka said the map is centered on the University or Arizona and bounded by River Road on the north, Silverbell Road to the west, Ajo Road to the south and Wilmot Road to the east.
She said the map will be smaller and will highlight low-stress routes like Third Street and Fourth Avenue north of University.
"The current map shows Speedway the exact same way as Speedway," Chanecka said. "To me those are a little bit different to the user."
The new map will illustrate six different route types within the metro area.
They include (least-most potential conflict):
Shared Use Paths: Rillito River, Santa Cruz and Aviation Paths.
Bike Boulevards: Fourth Avenue/ Fontana and Third Street.
Enhanced Bike Route: Treat and Blacklidge
Enhanced Bike Lane: Mountain Avenue
Bike Routes: Residential routes without amenities like bike and pedestrian crossings.
Bike Lanes: Speedway and Broadway Boulevards.
Chanecka said she was organizing a focus group this month with people who are not avid cyclist to see how they view the new map. She is hoping to get it printed late this year or early next year.
You can download the existing regional map here.