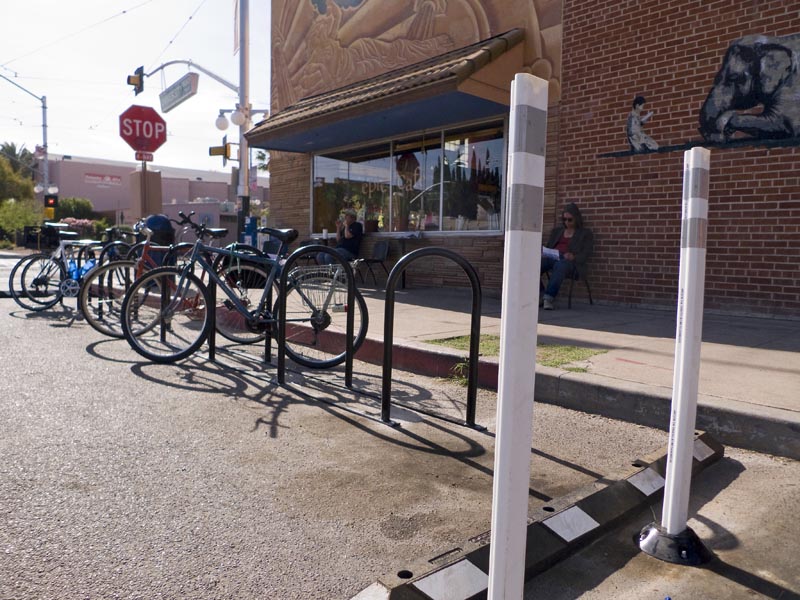 The city installed its newest bike corral at the intersection of University Boulevard and Fourth Avenue on the north side of Epic Cafe. The corral was installed on Wednesday.
The city has yet to add a strip of reflective paint to the edge of the corral, but Tucson bike and pedestrian coordinator Tom Thivener said in an email that it was coming soon. Apparently it is different crew who does the painting.
The corral frees up the sidewalk for pedestrians or as Epic Cafe owner Two Feathers suggested, additional seating for his patrons.
Where else would benefit from bike corrals being installed?