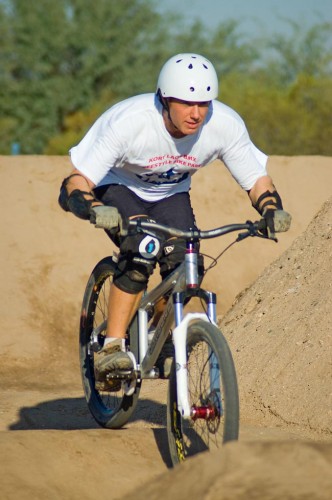 Pima County has added three new bicycle classes to its regular lineup of safety courses.
Now — in addition to the older classes: basic traffic skills, mechanics skills courses and kids education courses — the county has added mountain bike skills courses, a course helping people get back on their bike and a youth independence class geared toward 11-13 year-olds.
The mountain bike courses is being taught by long-time mountain biker and League of American Bicyclist certified instructor Martha Lemen.
Lemen said by email that the first set of mountain bike skills classes filled up quickly and were a lot of fun.
Lemen said the two classes are each three hours. The first is in an open field where they learn and practice skills.
The second session was conducted at Fantasy Island and Sweetwater where the class learned to put their new skills to use on the trail.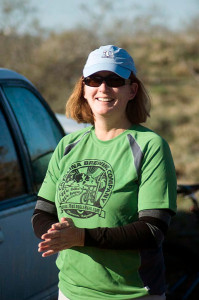 Lemen said the courses coming up in June and July will be three hours each, but will be at the Kory Laos BMX park. Students will learn skills for the first half of the class and then move to the pump track at the BMX park.
Lemen has been teaching mountain bike courses on her own for the last 15 years and is available to teach private lessons.
The "Get Back on Your Bike" class is geared toward people who need a refresher. The class consists of a 2-hour ride throughout the city to familiarize the riders with local routes and basic bike skills. Participants must already be able to ride a bike.
The "Youth Independence Class" is geared toward 11-13 year-old riders who want to learn traffic skills to help them gain some transportation independence.
Download the schedule and more detailed descriptions of the free classes here.