For Ian Abbott, the idea for an indoor BMX park grew out of frustration that the City of Tucson wouldn't allow bikes into existing skate parks and didn't have the money to build a park for bikes.
Abbott decided to do it on his own instead. With $20,000 — some of which came from his own tax return — he opened Premises Park a non-profit indoor BMX and skate park on July 22, two months after signing a lease in a warehouse that used to be home to the Leunen Sofa Factory at the intersection of Main Avenue and Speedway Boulevard.
Abbott, 34, who also works for a local manufacturing company, started kicking around the idea about a year and a half ago when the city denied bicycle access to the Santa Rita Skate Park.
Abbott was part of a large group of riders who were protesting and lobbying the city to allow access to BMX bikes in the newly built Santa Rita Skate Park.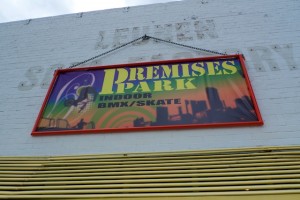 He said the group worked with the city for almost six months, but were eventually denied access to the park.
"We never went into Santa Rita saying we needed equal rights either," Abbott said. "We just went in there wanting one simple evening a week to allow bikes."
Abbott said after months of working with the city, City Manager Mike Letcher said the skate park would not allow cyclists, and building a second park for bike riders wasn't an option.
"His reply was if we need it that bad we should seek it in the private sector because right now the City of Tucson doesn't have the funding for a second park," Abbott said.
Abbott said the line about seeking it in the private sector got him thinking.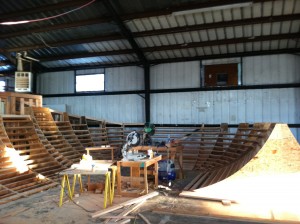 "We just started kind of dreaming," Abbott said. "What would it take to build our own park."
Abbott said they came up with the idea of putting the park inside a warehouse last year, but waited to find the right opportunity.
"We put together a plan and kept our eyes open for the perfect building, the perfect moment to see if anything would fall into place," he said.
One day while driving around with a friend he saw the warehouse was for rent. He called the owner who just happened to be there and they went to check it out.
"We walked in and our jaws just dropped," Abbott said.
They told the owner what they planned to do with the space. Abbott said he figured the owner would "show them the door," but he was actually open to it.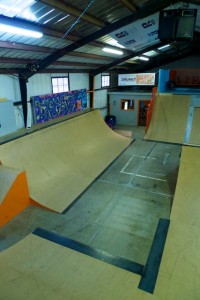 A few months later, Abbott signed the lease to the building, filed paperwork with the Arizona Corporation Commission and started the process to receive non-profit status.
It was important to Abbott who has a business degree from Phoenix College to do it right.
"If you half-ass it, it's not going to last," he said.
The day after they signed the lease, they started working on the building which needed a lot of demolition before they could build the park.
"We started off with four or five of us," Abbott said. "By the end of the evening we had 12 people who just started showing up. Word spread fast. Random people would just catch a word, show up to check it out, and then they would want to do something."
To help offset his costs, Abbott rents out the front of the park to a BMX parts shop and riders at the park can either buy memberships or pay for day and evening sessions. Memberships are $35-75 a month for all access riding in the park. Sessions are $7-15.
Juan Castelo, 13, said Premises is nothing like the parks he rides on in his hometown of Hermosillo, Mexico. He said he really likes the foam pit, which allows him to try new things.
Austin Vallery, 14, said the park keeps kids out of trouble. He said at a regular park, kids will go smoke and get into things they shouldn't but at Premises, they just ride, hang out or play video games on the park's flat screen TV.
Abbott said there were several reasons for going the non-profit route, but most of all he wanted to create a space for kids like Vallery and Castelo to ride safely and have fun.
"It made it easier to establish the business," he said. "I didn't want people to get the notion that we are just opening up because we are in it for the money, we're not. We are here for the community."