A friend and I rode out to the scene of Sunday's fatal crash to get a sense of what the area looked like.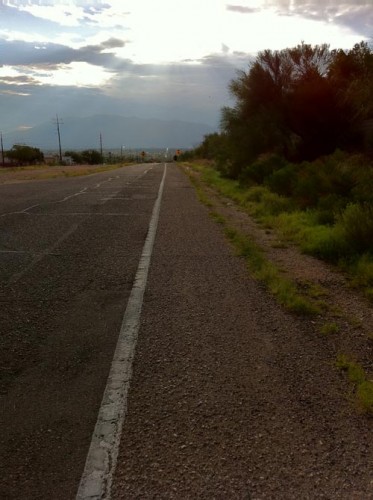 This particular stretch of Escalante has a fairly wide paved shoulder and the road in each direction is separated by a large dirt median. One thing we noticed while standing there is that drivers were certainly going faster than the posted 35 miles per hour limit.
The debris from the crash stretches for several hundred feet.
We started a makeshift memorial for Albert Brack.