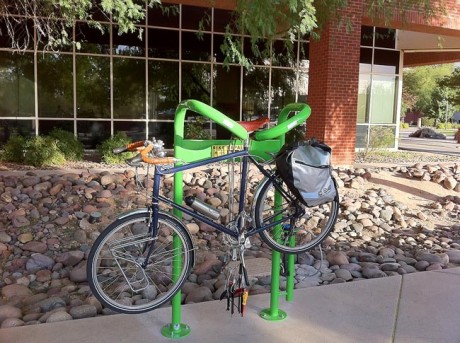 The University of Arizona is adding two bicycle self-repair stations on campus as part of a pilot program.
The first station went in this week and is located near the Arizona Health Sciences Center.
Charles Franz, the UA Department of Transportation's alternate modes program manager, said the two repair stations are part of a pilot program to see how they work.
"If it seems to be a popular program and the tools aren't going to get stolen off of the bike repair station then we would probably expand that to other locations on campus," he said.
The stands are made by Dero Bike Racks and cost $1,000 each.
The second station will be located in the campus core, but the final location hasn't been finalized.
Check out the photos and video below to see what the station looks like. The station includes a bike pump, several Allen wrenches, box wrenches, a tire lever and screw drivers.